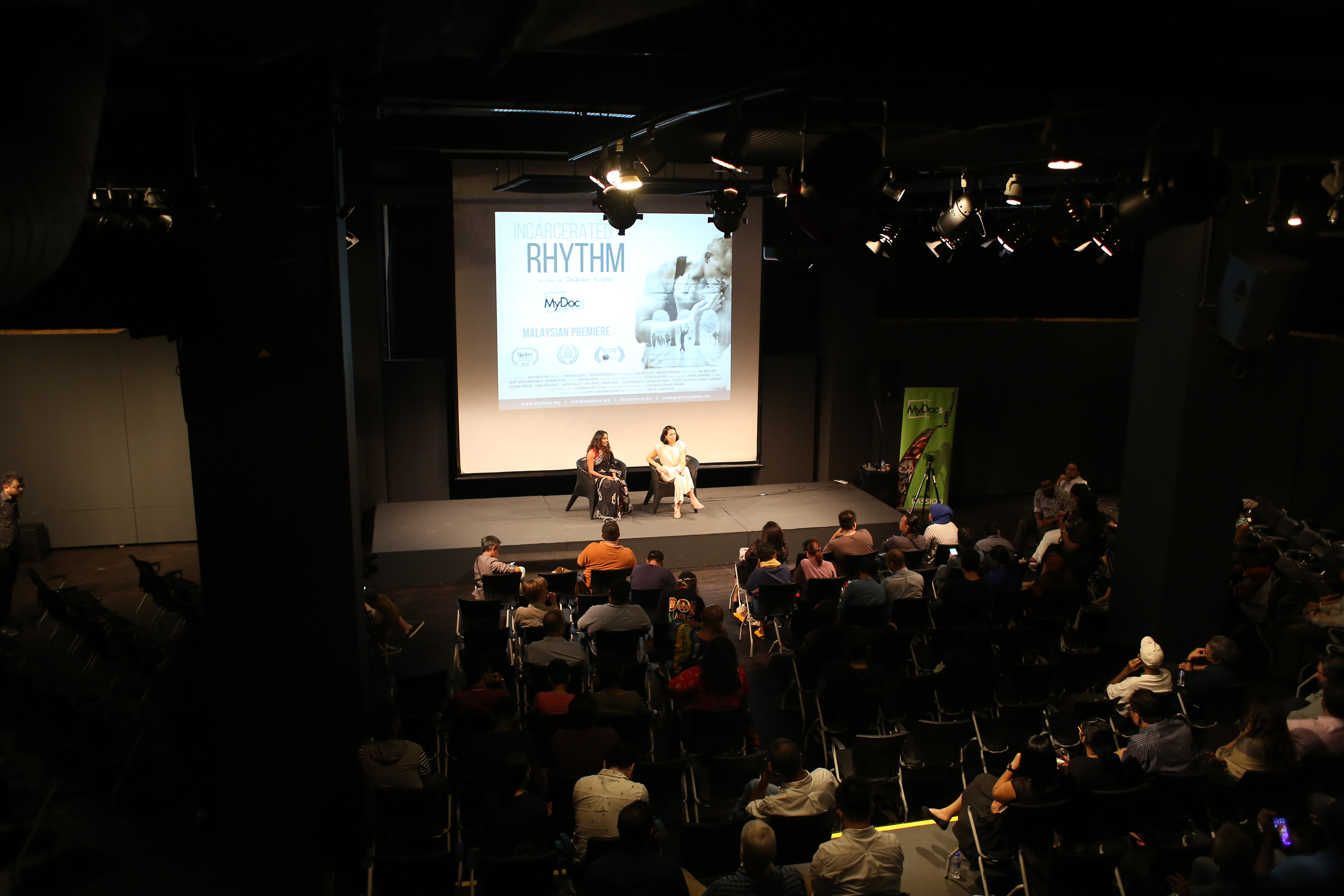 Thank you to the dancers, Susan Slotnick and their families for opening their doors to us and sharing their story of reconciliation, resilience and healing. Am sure it was not easy. And so so proud of Indrani, Maran, Derek and team who weaved the story into a masterpiece, done with respect and humbleness. A beautiful documentary about the human spirit.
#incarceratedrhythm
#mydocs
Khadijah Khalid
So glad I got to catch the premier of Indrani Kopal's documentary film Incarcerated Rhythm. Six men who join a dance rehabilitation program while in prison find the meaning of freedom when they dance. The artist the incredible Susan Slotnick is their teacher, mentor, friend and mother. Now as free men they must find the rhythm of freedom in the outside world. Moving, original, technically brilliant – the editing, the music, the story arc, the control over story telling. I hope there will be another screening soon. This is a film so many people should see for its humanity and compassion and artistry. But for me it's one people in the arts community simply OUGHT to see as a reminder of why we became artists. It reminded me. It chastised me. Not because Indrani meant to but because I know all my wasted moments. I have the gift of time and freedom and I take it for granted. I take love for granted and over the years I've tried to avoid the pain that goes with it. The men of this film and Susan too are fully alive. They are brave. But Indrani also manages to make us see how fragile bravery is. There is compassion. I feel for Brito. How long can a human being be brave for? At some point something breaks. The film is beautiful and quietly provocative. I can't stop thinking about it. The dedication of Indrani and her collaborator @maran.perianen to process is incredible. Their patience is apparent. These are rare traits these days in a world that demands instant art. But patience and time can create something truly moving. I hope there's more support for such work. This one was 5 years in the making with most of the support coming from the US. I know people like Lina Teoh at MyDocs is trying to make it happen. There are many talented documentary film makers in Malaysia she says but not much support. Yet. Hopefully the fab new Minister will see how important it is to support Malaysia's creative talents. I'd like to see more films from Indrani. I'm waiting for her film with Khadijah Khalid on Ismail Hashim. In the meantime it was good just catching up with you both. #incarceratedrhythm #freedom #mydocs #malaysianfilm#malaysianfilmmaker #gamechanger #indranikopal
Jo Kukathas
Thank you for this personal invite Indrani. I want to let you know that I was there that night in Publika. I was sitting next to Joseph as a matter of fact. I was moved to tears (that wouldn't stop for quite a while) from the very opening of your documentary when the black dancer moved with such power in the park – it was so visceral and compelling – something about the way he moved just sank deep into me. And to be honest I had no idea what Incarcerated Rhythm was about or its history. I went because a friend shared the fb post and I wanted to see a documentary done by an award winning Malaysian artist.
What I saw was an extraordinary show. It reminded me that ART has the power to HEAL souls. It reminded me that ART is so very important to so many in any society – and it is always the first budget cut in any economic downturn and often seen as frivolous and budgeted as an after thought. It is also often seen as a threat to the status quo. As I am sure you know from your stint at Malaysiakini. I also spoke to Prem whom I saw there.
Your five year journey and patience in creating this work is so clear and present. It reminded me of the way Marion used to work on her dance works. She TOOK TIME. That we take time to do work is not seen as important in a world that prefers instant answers and performances. And when you take time with work, it is so clear to see the effect – we feel it. We hear the clarity of thought and voice. I heard your voice and the voices you helped give those men; that society would rather not pay attention to, just forget or discard.
I stayed behind for the Q & A and had wanted to congratulate you on making such a moving documentary. I am afraid I decided to leave as it approached 11pm and so did not get the opportunity to speak to you personally.
I am glad I get this opportunity to tell you what an extraordinary work you have made. You reminded me that ART is important. That we need to speak, for the all and the few. Thank you for continuing to do such work, for continuing to speak for those who cannot.
Stay true to the path … as you reminded many that night – Jo, me included.
I can't wait to watch more of your works in the future.
Anne James
It was a wonderful evening. From the beginning of the film we knew it was a labour of love. Well done Indrani. Let that fire within you shine on forever.
Dato' Kamil Othman
Thrilled to have experienced your film Indrani Kopal. How beautifully you captured the agency and power of dance to transform lives, as well as the gritty, brutal realities of these individuals. Bravo and blessed.
Joseph Victor Gonzales
A film that took Indrani Kopal 5 years to complete. Heartful and emotionally anchored to 2 of the 5 dancers and through the lengthy of production time, she was able to track the journey of the dancers and from that, we are able to feel for them.
Through her journey completing this lovely project, she went through like in life, exploring and finding that hidden voice that took her a year off and her American colleagues' edit to realize how her own journey in completing it.
Beautiful!!!
Patrick Lim
At the Malaysian premiere of Indrani Kopal's award-winning documentary, 'Incarcerated Rhythm' at Black Box last night. It was full house! Indra, Lydia and I were video producers at Malaysiakini.tv a few years ago. She has two extended documentaries, countless shorts and journalism videos under her belt, and she's a Fulbright scholar too! Really proud and inspired with what she has achieved along these years. Her film, Incarcerated Rhythm is about the complex lives of six ex-prisoners of Woodbourne Correctional Facility, New York who have been given a second chance through modern dance. Berapa kali tahan air mata nak menangis, it was such an emotional film. I love how she used participatory videos from her subjects to tell the story, kinda giving me ideas on how to approach my own documentary project. Congratulations and looking forward to more amazing films from you Indra!
Azreen Madzlan
Nice buzz at the KL premier of Indrani Kopal's 80-minute documentary "Incarcerated Rhythm"…
🌷
💖
🌷 The film was absolutely brilliant & extremely moving xoxoxox
Antares Maitreya
It was ME vs. MY TEARS all the way. Amazed with the narrative , the subject and her visions in delivering this documentary. Super proud of u Indrani Kopal ka'. Now you have a biggggggg story to tell our next AGNI participants. Now i feel like wanna join Taylor's and attend your lectures.
Wickneswaren Kaliaperumal
You guys deserved this standing ovation and claps today Derek BurrowsIndrani Kopal Maran Perianen! Derek I will be writing a long mail……. So wow'd by the music and singing. So many reflections. Such an honor to witness this day! More to come!
Incarcerated Rhythm by Indrani Kopal
Aishvarya Lakshmi
Indrani Kopal's film Incarcerated Rhythm is a genuine story of the personal journey of a group of very courageous men who survived incarceration & chose dance as a therapy
😘
Indrani….just brilliant
😍
Vicky Ganesan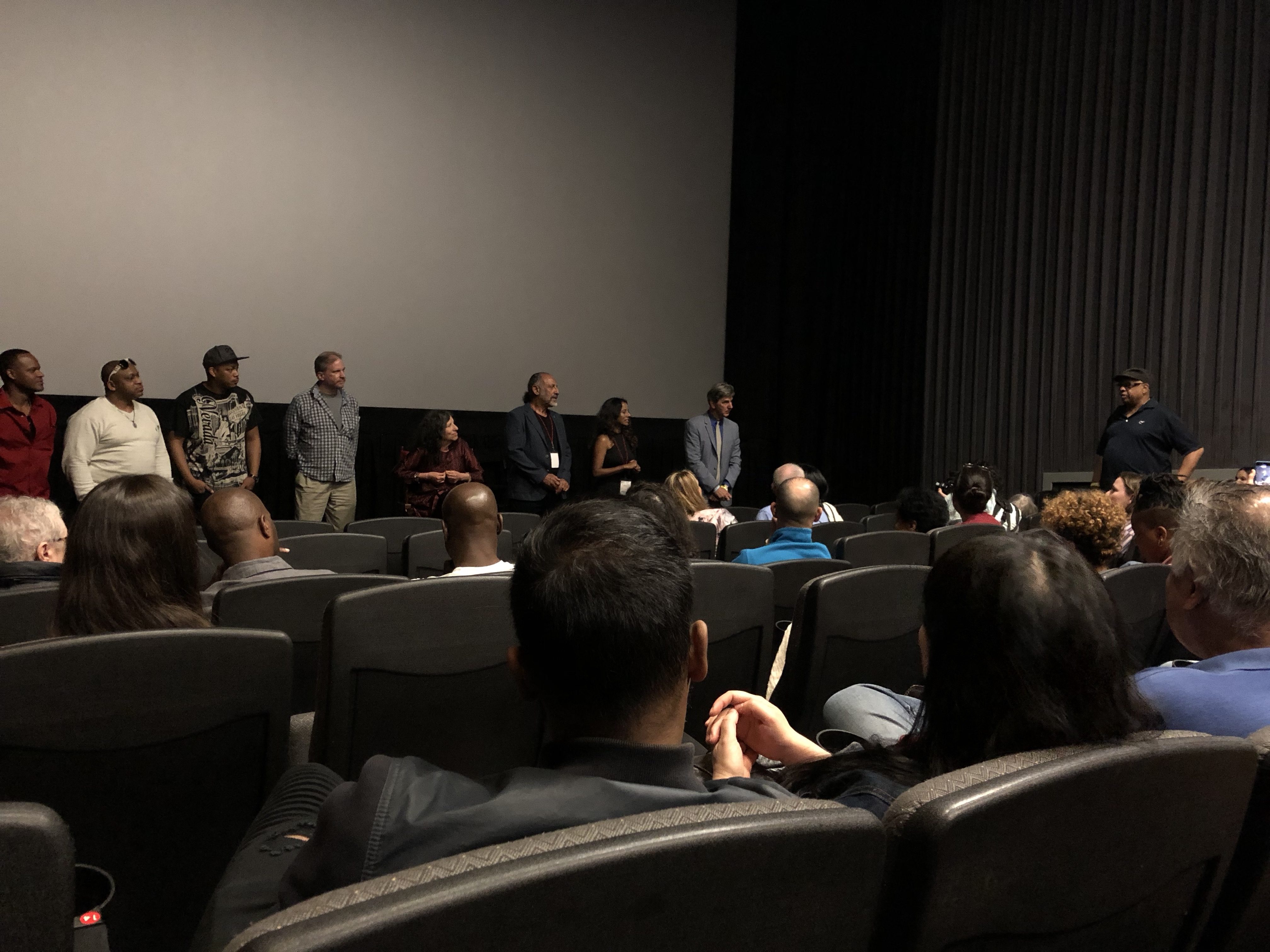 So excited for our friend Indrani Kopal at the premier of her documentary, Incarcerated Rhythm. We were so moved by the story and her telling of it. She shows how art and movement can heal and change lives. My eyes are still red and puffy.
RoByn Thompson
Such an important film "Incarcerated Rhythm" so glad we made the trip to see it. I would hope this film comes to the Rhode Island Film Festival.
Len Cabral
It was a great audience, bursting into applause throughout the film. Congratulations to Indrani, Susan and their combined teams!
Loren Weybright
Congrats Indrani Kopal! The film is wonderful, you took it many levels higher since we viewed it as your MFA thesis! I'm profoundly proud of you!
Mario A. Murillo
…it's impossible to deny the glowing responses, commentary, and the wonderfully honest reactions from all the other audience members – Genuine laughter, tears of heartbreak, and the uplifting sensation of hope in all of them.
I credit that to the wonderfully paced editing of the stories of all 7 people. Good editing is much like a chef crafting of the sensory experience of the meal. If you craft it well, everything will flow, all the notes will hit at the right time, collaborate well with one another, and will seem effortlessly harmonious. Editing is only achieved with blend of thoughts and feelings. Which is why I believe no one else but Indrani COULD have edited this. How else could you be so emotionally invested in each of the character's stories to such a degree that you, as a person living on the other side of the world, unaffected by their lives and deeds, feel so much and hope so much for them? As expected of the one I have always known as a goddess, for the kindness, hope and mercy she shows to others (I swear she still radiates her aura of kindness and hope).
I have always loved this about the power of documentaries. And I cannot be happier it is being used by someone I know uses it the right way. I highly recommend this documentary to anyone who calls themselves an open minded person, a teacher, an educator, a parent, or just someone who cares about making a better difference in the world. This documentary is powerful and I absolutely enjoyed it.
Ronald Ivan
Great Film Powerful, Tearful, Insightful Human Struggle Dramamentary.
Nigel Gibbs
INCARCERATED RHYTHM directed by Indrani Kopal. Definitely an honest, sensitive, non-judgmental and heart breaking documentary film. An eye-opener for my 10 years old daughter. She had tears! Amazing! Well done Indrani Kopal!
Tasha Nickhil Dhiraj
Thank you so much for the screening of such an amazing doco, Indrani 🙏🏾 congratulations on choosing such a meaningful story, for the fabulous direction and editing. The story is still lingering in my mind…I keep thinking about the beautiful connection between the men and Susan….and actually the role the young female dancers played in their lives. It is such an inspiring and healing story all in one. It is the true essence of the humankind. Thank you so much for bringing that story to so many of us….it truly touched me at a personal level.
Gayathiri Jambulingam
So happy to have seen you and to watch Incarcerated Rhythm finally. There's still a lump in my throat so that really goes to show what an impact your work had on me. I'm so proud of you.
I was really struck by the "in between" theme (demonstrated at so many levels) that ran through the entire film. But at the core of it, their stories really shone through and I wished I could have heard their voices and thoughts about their experiences at an even longer length. It was so deep and moving and I'm so glad you highlighted their moments so flawlessly. Just wonderful work – bravo my dear!
Christine May Yong